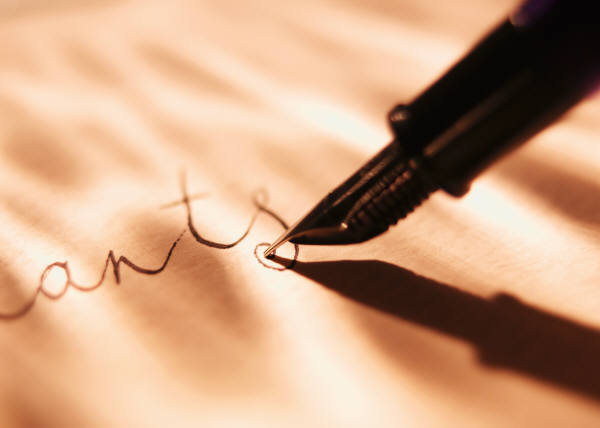 -a novel presented in letters
Sorcery and Cecilia, or the Enchanted Chocolate Pot: Being the Correspondence of Two Young Ladies of Quality Regarding Various Magical Scandals in London and the Country by Patricia C. Wrede and Caroline Stevermer, 2003, Harcourt Press, (Teen Fiction/ Historical Fiction/ Fantasy/ Romance)
It is England, 1817. Cecilia is off to the big city for her first London season while cousin Kate stays at home in the countryside. The girls write to each other, and the book could be a comedy of manners based on the likes of Jane Austen--except that this is an England where Magic is real. Sorcery and Cecilia is also a collaborative novel. Wrede wrote as Cecilia and Stevermer wrote as Kate, and the story grew out of the chapters they sent back and forth to each other. The result is a charming and witty tale of wizards, chocolate pots, and Proper Etiquette in Polite Society. The (mis)adventures continue in The Grand Tour, or, The Purloined Coronation Regalia (2004).
Ella Minnow Pea: A Novel in Letters by Mark Dunn, 2001, MacAdam/Cage (Fiction/ Fantasy)
"The quick brown fox jumps over the lazy dog." The island nation of Nollop is founded in honor of Nevin Nollop, the man who created this popular pangram (a sentence that contains all the letters of the alphabet). The residents live in peace—until letters start falling from the inscription on Nollop's memorial statue. The Council rules that these letters can no longer be spoken or written and as they disappear from the statue, they also disappear from the novel. This clever, entertaining story is a race against time before all the letters fall and language is lost forever. Soon only teenage Ella Minnow Pea--and the reader--are left to decipher sentences without vowels, invent pangrams of their own, and fight for the rights of ABC, XYZ, and everything in between.
Griffin and Sabine: An Extraordinary Correspondence by Nick Bantock, 1991, Chronicle Books (Fiction/ Illustrated Novels/ Graphic Novels)













Griffin and Sabine may look deceptively slim and pretty, but the cover houses a romantic and fantastic tale of two young lovers separated by time and space. Lonely London artist Griffin Moss receives a postcard from a strange woman named Sabine who can see what he is painting,—even though she lives thousands of miles away. As they correspond, the story literally unfolds. The reader opens their letters, reads their writing, and examines their artwork for clues to this strange and increasingly intimate connection. The mysterious exchange of letters--always beautifully illustrated and interactive--continues in Sabine's Notebook (1992), The Golden Mean (1993), The Gryphon (2001), Alexandria (2002), and The Morning Star (2003).
Last Days of Summer by Steve Kluger, 1998, Avon Books (Teen Fiction/ Historical Fiction)
This is the story of a smart-aleck boy who brags that a baseball player is his best friend, the letters he writes and the tall tales he tells to get the baseball player to be his best friend, the smart-aleck baseball player who writes back and gives as good as he gets, and the relationship they develop despite their tough-guy exteriors. Set in Brooklyn against the backdrop of World War II, the story is told in letters, notes, telegrams, newspaper clippings, interviews, and report cards. Last Days of Summer is a humorous, timeless tale of friendship, war, growing up, and the grand game of baseball.
Feeling Sorry for Celia by Jaclyn Moriarty, 2000, St. Martin's Griffin Press, (Teen Fiction)
Dear Miss Clarry,
It has come to our attention that you are incredibly bad at being a teenager.
Yours sincerely,
The Association of Teenagers
This is just one of the letters Australian teenager Elizabeth Clarry writes and receives as she begins her first year of high school. Her best friend Celia has run away, her normally absent father is back in town, her communication with her mother consists of wacky notes left on the refrigerator, and an English assignment requires her to write to a Complete and Utter Stranger. A funny and touching coming-of-age story, Feeling Sorry for Celia is a best-seller in Australia and was a nominee for Best Book of the Year by the American Library Association.
The Guernsey Literary and Potato Peel Pie Society by Mary Ann Shaffer and Annie Barrows, 2008, Dial Press, (Historical Fiction)
It is January, 1946. Juliet is enjoying both her newfound success as a writer and the return of England's freedoms now that World War II is over. Then Juliet gets a letter from a member of the Guernsey Literary and Potato Peel Society. Intrigued by this strange-sounding book club (who wouldn't be?) Juliet begins corresponding with its members, who founded their society during the German occupation of Guernsey Island. Guernsey's residents share their tragic and comic stories with Juliet through letters, and a delightfully quirky cast of characters quickly takes over the story. The book is based on years of research into the occupation by author Mary Ann Shaffer; her devotion to this cause and her admiration for what Guernsey suffered is vividly apparent. Despite touching on many of the horrors of war, the story is ultimately light, charming, and sugary sweet. It is an uplifting and heartwarming read that shows how the simple acts of reading and writing can bring people together.
Lady Susan by Jane Austen, 2006, Hesperus Classics, originally published 1871, (Fiction Classics/ Romance)
The epistolary form goes back a long way, and few have used it to greater advantage than Jane Austen. In this novella, written when Austen was little more than a teenager, widowed Lady Susan is intelligent, beautiful, sophisticated--and rather wicked. She needs her daughter to marry well and herself to marry even better. She charms, she flirts, and she manipulates as she schemes away in letters to gullible (and not-so-gullible) family and friends. This is both a clever tale of one woman's charm and desperation and a social satire of aristocratic life in 18th century England. Lady Susan is one of Austen's earliest complete works and the story shows the same wit and insight of Austen's greater works.