Jane Austen
(1775-1817) only wrote six novels. We desperately wish she'd written six more. What's an Austen reader to do after reading
Pride and Prejudice
for the tenth time? The trend is sequels to the novels and chick lit about the modern woman finding her own Mr. Darcy, but many Austen fans don't want to go there. We like our pride, our prejudice, our sense, and our sensibility unembellished and untainted. So here's a list of books that will appeal to the Jane Austen purist. After all, we must heed Darcy's advice:
"And to all this she must yet add something more substantial, in the improvement of her mind by extensive reading"
(
Pride and Prejudice
, Vol. I, Chap. viii).

First and foremost—there is more Jane!


Lady Susan/ The Watsons/ Sanditon
by Jane Austen , 2003, Penguin Classics, originally published 1871 (Fiction Classics/ Juvenile Works/ Romance)
The three minor works collected here are the closest we'll ever get to another complete novel by Jane Austen.
Lady Susan
is a novella composed in the early 1790s at the same time as early versions of
Sense and Sensibility
and
Pride and Prejudice
. It's a sassy little tale about Lady Susan, a dazzling young widow who wants her daughter to marry well and herself to marry even better. Her schemes and seductions unfold through letters that the characters write to each other.
The Watsons
is an unfinished fragment about Emma Watson, daughter of a poor curate who's farther down on the social ladder than any other Austen heroine—maybe so far down that Austen couldn't see a realistic way to raise her up, and possibly why the story was abandoned in 1804. Still,
The Watsons
showcases Austen's originality. Austen was writing
Sanditon
at the time of her death in 1817. It begins with an overturned carriage, follows with several cheerful gossipy chapters about the histories of the characters, and ends just when the heroine finds herself involved in a romantic mystery. Several authors (
Joan Aiken
,
Juliette Shapiro
,
Julia Barrett
, and an anonymous
"Other Lady"
) have tried completing
The Watsons
or
Sanditon
, but not one lives up to the promise contained in these small but tantalizing hints that Austen left behind.

Take a look at some of the books by contemporary authors that Austen read—and then made fun:


The Mysteries of Udulpho
by
Ann Radcliffe
, 2001, Penguin Classics, originally published 1794 (Fiction Classics/ Mystery)
In Austen's
Northanger Abbey
, Catherine Moreland scares herself silly reading
The Mysteries of Udulpho
. It is the premiere
Gothic
novel by the premiere Gothic writer, Ann Radcliffe (1764-1823). Emily St. Aubert is a beautiful orphan, separated from her true love and held captive by her cruel uncle in a ruined castle. The writing is dramatic, the villain is despicable, and the charmingly naïve Emily spends most of the book in a dead faint. It's no wonder Catherine got spooked, and it's no wonder Jane couldn't help poking a bit of fun at the extremes that Gothic goes to. Henry Tilney likes the book, and that should be good enough for us.


Evelina, or The History of A Young Lady's Entrance into the World
by
Fanny Burney
, 1998, Oxford World's Classics, originally published 1778 (Fiction Classics/ Romance)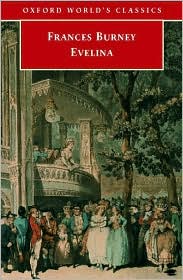 Evelina is beautiful, charming, and has a mysterious, romantic past. She's exactly the kind of heroine that Catherine Moreland of
Northanger Abbey
is not. But just like Catherine, Evelina is an inexperienced girl who has to navigate the treacherous waters of Polite Society—including undesirable suitors, boorish relations, and misunderstandings galore—before she can achieve love and marriage.
Northanger Abbey
is as much a satire of this kind domestic tale as it is of the Gothic style, and Fanny Burney (1752-1840) has as much fun satirizing the society of her day as Austen does twenty-some years later.

Jane Austen was one of a growing number of female authors in the 18th and 19th centuries who were observing, writing about, and commenting on their own societies:


Belinda
by
Maria Edgeworth
, 2009, Oxford World's Classic, originally published 1801 (Fiction Classics/ Romance)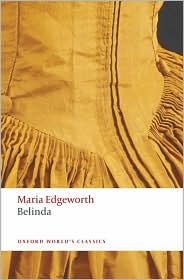 Maria Edgeworth (1767-1849) was only eight years older than Jane Austen, though she outlived Jane by thirty-two years. Their works both feature intelligent young women who have to overcome the obstacles of the marriage market—most notably uncouth friends and relations—before they can meet their matches and find their happy endings. Belinda is a charming and innocent young girl whose road to independence is hampered by an aristocratic lady with a secret, a dashing gentleman with a Creole background, and an eccentric suitor seeking the ideal wife. Edgeworth wrote a lively comedy that comments on the conventions of her society—and she does it every bit as well as Austen did.


Miss Marjoribanks
by
Margaret Oliphant
, 1998, Penguin Classics, originally published 1866 (Fiction Classics/ Romance)
Born in 1827 and living well into the Victorian era (she died in 1897), Margaret Oliphant was of the generation after Austen's.
Miss Marjoribanks
is a domestic novel about a young gentlewoman who is the queen of her little corner of the world. Much like Emma Woodhouse lords over Highbury in
Emma
, Lucilla Marjoribanks lords over Carlingford, determined to single-handedly raise the tone of society. But when Lucilla realizes she has fewer marriage prospects than she would like, she runs the risk of marrying the wrong man to save herself from spinsterhood. Lucilla's story is a comic look at the rules that dictate society, and Lucilla (like Emma) is a wonderfully flawed and charming character.


Wives and Daughters
by
Elizabeth Gaskell
, 2009, Oxford World Classics, originally published 1866 (Fiction Classics/ Romance)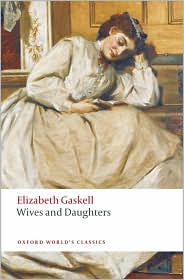 Our heroine in Elizabeth Gaskell's (1810-1865) final novel is young Molly Gibson, devoted daughter of a widowed country doctor. Our story begins when Molly's ordinary life suddenly gets more interesting. First Molly meets the proud family of Squire Hamley. Then Molly's father remarries, turning her world on end. Intelligent and interested even when somewhat overwhelmed, Molly becomes the confidant of her flighty new stepsister and the two Hamley sons. Molly's sympathetic ear gets bent a little too far, and the pressure of keeping secrets starts to weigh on all our young lovers and gossipy neighbors. Jane Austen fans will see shades of the Fanny/ Edmund relationship from
Mansfield Park
, the Elinor/ Marianne relationship from
Sense and Sensibility
, and the Anne Elliot/ everyone else relationship from
Persuasion
. And like an Austen novel, the real charm of
Wives and Daughters
derives from the strength its young heroine. As memorable as any Elizabeth, Elinor, Anne or Emma, Molly Gibson is a lively, lovely, original character with a romance well worth reading.

Jane Austen's novels only gained in popularity after her death, but the next biggest literary craze was the
Sensation novel
of the Victorian era:


The Woman in White
by
Wilkie Collins
, 2008, Vintage Classics, originally published 1860 (Fiction Classics/ Mystery)
Sensation novels are domestic tales of romance, like Austen's books, but they revel in the scandals that Austen was only able to hint at—madness, intrigue, coincidence, mistaken identity, even murder.
The Woman in White
is the tale of a poor drawing-master who meets a strange woman, clad in white, on the moonlit streets outside of London. He is soon plunged into the mystery surrounding this woman, especially when that same mystery touches the family of the woman he loves. Jane Austen would surely have been a strong defender and an avid fan of the sensational Sensation novel, which has much in common with the Gothic novels that she loved and read in her day. Wilkie Collins (1824-1889),
Mary Elizabeth Braddon
, and
Ellen Wood
make up the triumvirate of the best Victorian Sensation authors.

Post-Jane, authors have tended to express their adoration by writing sequels or modern versions of the novels. The following writers earn their comparison to Austen with their own stories, style, and wit:


Frederica
by
Georgette Heyer
, 2009, Sourcebooks, originally published 1965 (Historical Fiction/ Romance)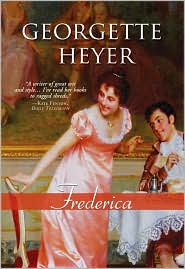 Georgette Heyer was surely the ultimate
Austen fan
. By the time of her death in 1974 she had written over fifty books, most set in Regency England and featuring smart, genteel young women falling in love. Heyer was less interested in social commentary than Austen, but she sure loved the society. Her historical detail is impeccable, but if what you love most about Austen is the charming characters and sparkling romance, then Heyer is the author for you.
Frederica
is a good introduction to her work. The title character is a capable young woman who—at the age of 24—is too busy running her household of precocious younger siblings to be concerned with her own romantic fate. That just might change when Frederica entrusts her charming family to the care of the snobbish Lord Alverstroke.


Excellent Women
by
Barbara Pym
, 2006, Penguin Classics, originally published 1952 (Fiction)
I
n 1977, the
Times Literary Supplement
asked well-known authors to list "the most underrated novelist of the century." Barbara Pym (1913-1980) was the only author named twice. Within two weeks, Pym's career was reborn and she was acknowledged as a major writer.
Excellent Women
is one of her best-known works and has an opening line comparable to that of
Pride and Prejudice
: " 'Ah, you ladies! Always on the spot when there's something happening!' " Mildred Lathbury is a witty, self-deprecating single woman inching past her prime in an unfashionable London neighborhood. Her quiet life of teas with the vicar and jumble sales at the church gets considerably more interesting with the arrival of exotic new neighbors. Pym's comparison to Austen comes from her quirky characters and stylish storytelling.
If you just can't help wondering about the dozens of Jane Austen sequels (and let's face it, we are curious), this author has a sense of humor about taking on one of the masterpieces of English literature:


Mr. Darcy Takes a Wife: Pride and Prejudice Continues
by Linda Berdoll, 2004, Sourcebooks (Historical Fiction/ Chick Lit/ Romance)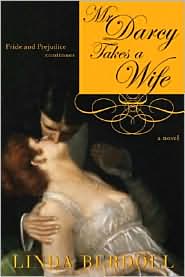 This is really the ultimate romance novel. Elizabeth is feisty, Mr. Darcy is dashing, and the book has a sense of humor about Austen's language and writing style--and about sex scenes between two of the most beloved romantic leads in literature. Furthermore, Berdoll creates detailed characterizations of the new Mr. and Mrs. Darcy and adds new characters and plots to a new historical context. All this means that the book can really stand on its own, as its own story, even though it is a sequel to the events described in
Pride and Prejudice
. Elizabeth and Darcy are embarking on their greatest adventure--marriage. Elizabeth is balancing her independent spirit with her duties as mistress of Pemberley, Darcy gets involved with the war on France, and they just can't keep their hands off each other. The story goes far beyond the original, making it a rollicking, hilarious, sexy romp through Jane Austen's wild side. There's an equally fun sequel to the sequel,
Darcy and Elizabeth: Days and Nights at Pemberley
(2006).